Who Is 'Ginge' Johnson?
Everyone who is anyone in CP knows 'Ginge', but if you don't know him here is some info about Ginge.
'Ginge' served in the British Army for 18 years, 13 of which were spent in the 22nd Special Air Services Regiment.
During this time, he developed a wide range of skills including counter-terrorism and VIP protection.
Ginge joined the private sector in 1990 and has worked for a number of private security companies operating as an international security consultant.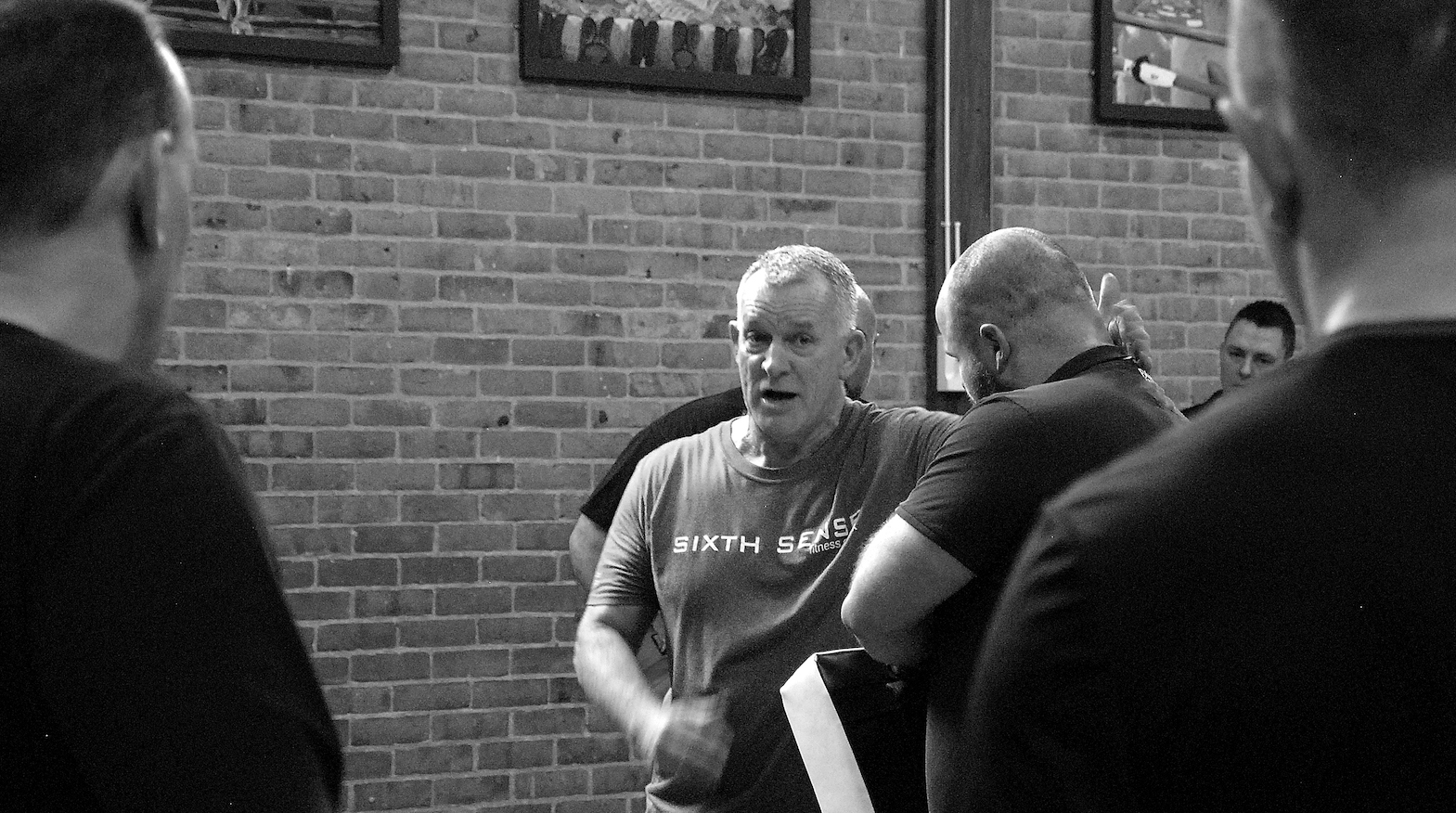 He has experience working for Government officials, multinational companies and senior executives and has become recognised as one of the leading experts in the field of VIP protection and business security.
Over the years Ginge has been responsible for the training of various close protection teams and operated exclusively as a security coordinator within high and low-level personal protection.
During the past 10 years, Ginge has been involved in designing and delivering security awareness and personal safety/conflict management training for high network corporations and families living or travelling to high-risk regions worldwide.
Currently, Ginge has been asked to be part of a Close Protection Expert Group with the Security Industry Authority to review the current National Occupational Standards with the SIA in relation to Conflict Management and Situational Awareness within Close Protection, to bring it more up to date with the needs of current close protection operatives.
So this is your chance to train and learn from a very experienced and well-respected professional who will personally teach you his well-proven tried and tested methods and systems.
Industry Cross-Sector Appeal
The last course was packed and we have people attend who were former SAS, Close -Protection Team Leaders, Self-Defence Trainers, Krav Maga Instructors, School Teachers, a MMA Coach, Martial Arts Instructors, Healthcare Assistants, Serving and Ex-Police Officers, a Prison Officer, and a range of people from other industry sectors too ……. and they all had one thing in common …….. they all loved the course and commented on how easy and simple many of the things were that Ginge taught them…. and now you can benefit from their knowledge, experience and expertise!
And now you can learn from him in person too.
But why listen to Ginge, when there are so many others now offering training in this area?
This Is Why!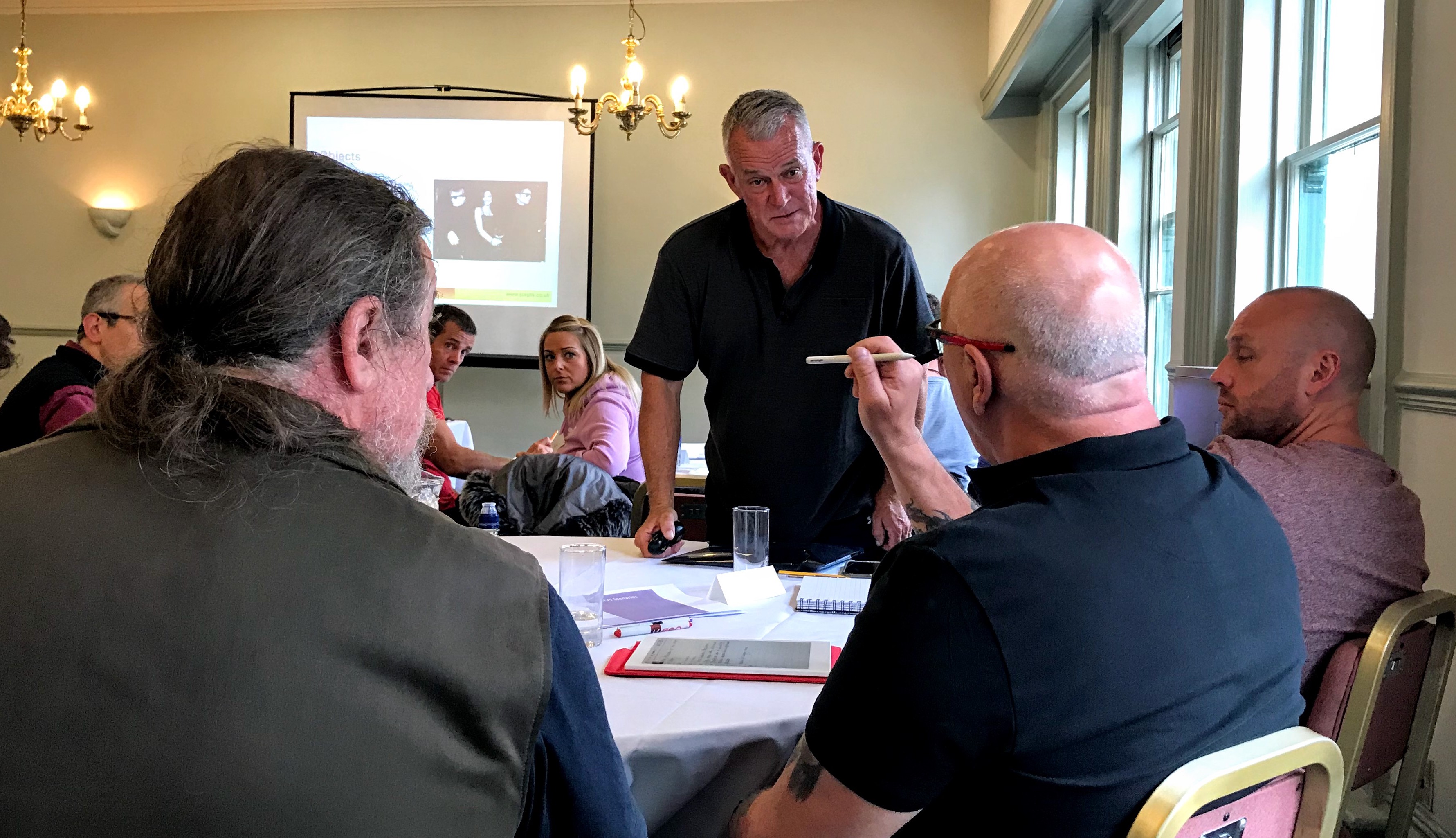 Ginge Johnson has been involved in personal security for over twenty-five years since leaving the Special Air Service Regiment in which he served 13 years.
He has operated in virtually every hostile environment on earth. There is literally no-where that Ginge hasn't operated in.

At one time he was flying around to various parts of the world between five – fifteen times a month on executive protection duties, training assignments and going into environments that the police, national guard and local militia would advise not to or wouldn't go into. This is how much in demand Ginge's services where and are.
During those times he has been confronted with many conflict situations which included a knife, and it was his training, knowledge, awareness and experience and skill that kept him and the people he was looking after safe.
Meet Lofty Wiseman
Lofty will also be popping down to say a few words and if any of you don't know who Lofty Wiseman is then you can read a bit more about him here.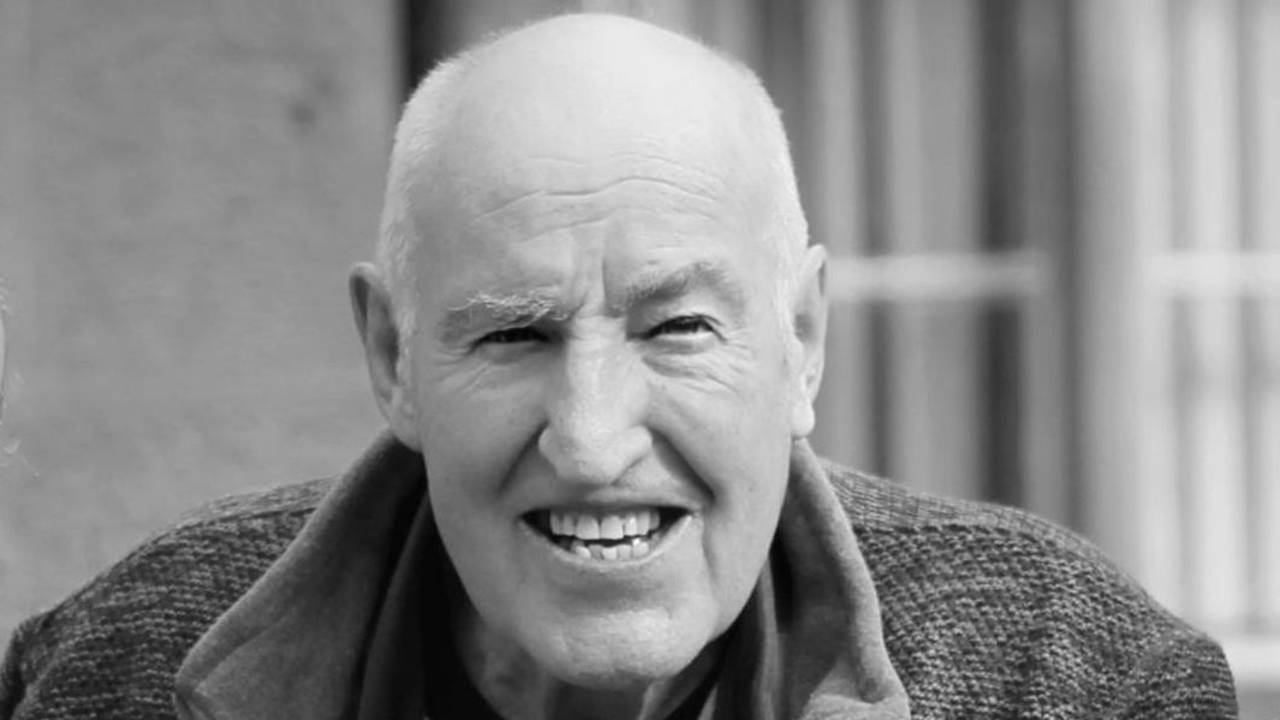 John "Lofty" Wiseman joined the Parachute Regiment in 1958.
He applied for service with the Special Air Service Regiment in 1959 and set a record as the youngest person ever to pass selection at the age of 18.
Lofty served with 22 SAS for 26 years (and, as he likes to point out, 55 days)!
He saw active service worldwide, in every theatre of operations and special operations required of the British Army between 1959 and 1985.
Amongst other things, Lofty was:
Sergeant Major, B Squadron (Sabre Sqn)

22 SAS Sergeant Major

22 SAS Training Wing Head of Operational Research

22 SAS Set up the SP Team (Counter Hi-Jack) Set up the SAS Counter-Terrorist Team (you know…those chaps who ended the Iranian Embassy siege)

Trained the first members of the US Green Berets to return to the USA to form the famous Delta Force (US Special Forces).

Lofty also ran the famous SAS Selection Course, deciding who was fit to join the Regiment.
By the time he retired from active service in 1985, he was held in such high esteem that it could be said of him, to directly quote the Commanding Officer of 22 SAS at the time, "Lofty is a legend in this Regiment".
I am delighted and honoured that Lofty is coming down on the day.
He is a great guy and I am pleased that you will get the opportunity to meet him in person and lofty will also be bringing copies of his books along so this will be an ideal opportunity for you to get a personalised signed copy and also a photo of yourself with the man himself!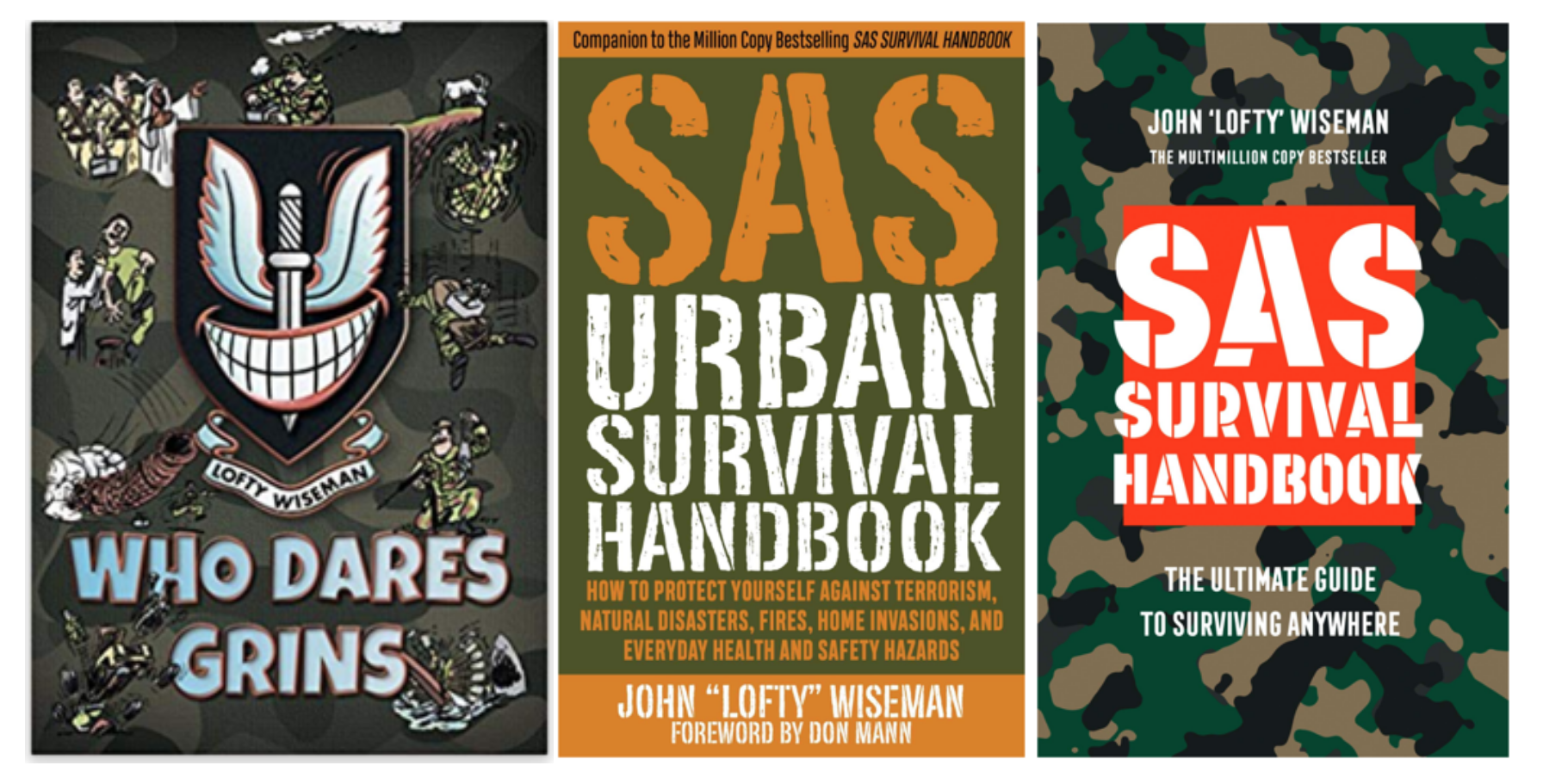 And if you are nervous let me put you at ease. We are a fun-loving bunch of people and we have nothing to prove but everything to offer you and we genuinely love doing what we do as the photos below show.