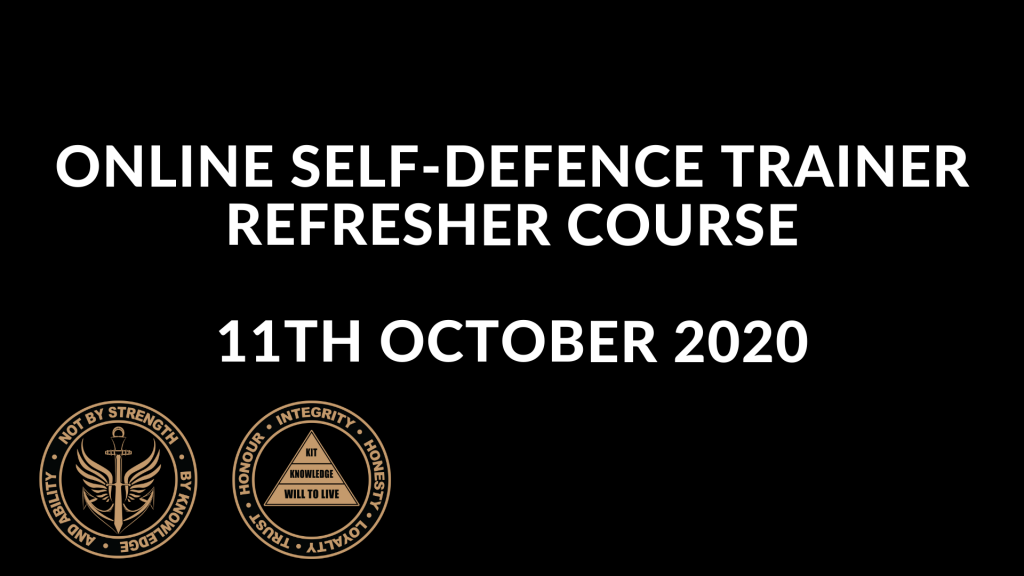 This years Self-Defence Trainer Refresher Course will now be online.
Due to the current ongoing covid pandemic we are consistently looking at ways to keep the risk of any infection as low as possible to keep you and your family safe.
Therefore, after discussion with the training team we are making the 11th October Self-Defence Refresher an online option for you for this year.
To help us help you we would appreciate your input and your feedback on what you'd like to be refreshed on, what additional knowledge you'd like to be upskilled on etc.
Therefore, I've set up this short survey for you to provide me with that feedback – https://www.surveymonkey.co.uk/r/11-October-2020 
I'd be very grateful if you could take a few minutes of your time to complete it (it's only a few questions and should take you less than 4 minutes to complete) – https://www.surveymonkey.co.uk/r/11-October-2020
If you have already booked on this refresher please check your email as I have already emailed you to notify you of the move to take this refresher online so if you have any questions please don't hesitate to get in touch. 
Best Regards
Mark Dawes