Combined Restraint Trainer and Handcuff Trainer Refresher Courses: March & September 2022
This year we have combined the Restraint Trainer Refresher with a Handcuff Trainer Refresher so if you are already a qualified Handcuff Trainer with us then both of your refreshers will be run on this one day.
There Are Three 1 x Day Refresher Courses To Choose From in March & September, which are: The 22nd, 23rd or 24th March 2022 or The 27th, 28th 0r 29th September 2022.
This will save you time and money (because there is no additional charge for the additional handcuff refresher) and because the two skills compliment each other it seems like the sensible thing to do.
But I'm Not a Qualified Handcuff Trainer
If you are not a BTEC Level 3 Handcuff Trainer and are not intending to be that's not a problem. This day will give you an insight into how handcuffs can be used in restraint situations so it will act as great CPD (Continual Professional Development) for you in broadening your knowledge and competence with regards to the wider application of restraint equipment.
Also, if you wanted to take the BTEC Level 3 Award in The Use of Restraint Equipment and become a properly qualified Level 3 Handcuff Trainer then there is that option too that will be made available to you once you book on.
SIA Refresher Requirements
This refresher will also cover the SIA PI refresher for those of you who need a SIA PI Refresher certificate to continue delivering the module 4 PI unit of the Door Supervisors License To Practice Award. 
Additional Updates
We will also be covering the following for you too:
1: We will bring you up to date and up to speed with the new SIA PI techniques and processes and the new manuals and paperwork (which you should already have);
2: We will tell you about the recent changes to the SIA Close Protection Award, including Physical Intervention for CP; 
3: We will give you an update on what is happening with BILD and the RRN.
Please Note:

 

Accommodation is NOT included. 

If you require any please add it when you make your booking. 
March 2022 Refresher Dates
These are 1 x Day Refresher Courses.

To Book Your Place Choose One Of The Three 1 x Day Option Dates Below 
------------------ 1 x Payment of £375 + Vat ---------------------
Accommodation is NOT included. If you require any please add it when you make your booking
September 2022 Refresher Dates
These are 1 x Day Refresher Courses.

To Book Your Place Choose One Of The Three 1 x Day Option Dates Below 
------------------ 1 x Payment of £375 + Vat ---------------------
Accommodation is NOT included. If you require any please add it when you make your booking
Why Do I Need To Undertake Refresher Training?
One of the main reasons why you need to refresh your training is because of Health and Safety Legislation. Regulation 13(3) of the Management of Health and Safety at Work Regulations 1999 states that:
"The training referred to in paragraph (2) shall –
a) be repeated periodically where appropriate;
b) be adapted to take account of any new or changed risks to the health and safety of the employees concerned; and
c) take place during working hours."
In addition, we also know that what we learn degrades with time.
For example, research shows that if we are told something then our recall after three weeks is 70% but after three months is only 10%.
If we are told and shown something then our recall after three weeks is 72% but after three months is only 32%.
If however, we are told, shown and experience something then our recall after three weeks is 85% but after three months is 65%, however, as many agencies do not do pressurised / dynamic training so that their staff can 'experience' it full it is possible that the 65% recall after 3 months is less.
Also, even these figures will degrade further between three and twelve months.
That is why refresher training is important.
Regulation 13(1) of the same Regulations states that:
"Every employer shall, in entrusting tasks to his employees, take into account their capabilities as regards health and safety."
Therefore, all employers are legally required to ensure that their staff are capable of doing what they are being tasked to do (as part of their employed role) to a competent standard, and this requires training and re-training at regular periods, and this also applies to those of you who are self-employed as it is your responsibility to ensure that you remain competent and up to date with any changes (legislative or otherwise) that have a bearing on what you provide for your clients.
The Importance of Attending Refresher Training
In this video we will look at the importance of attending refresher training by covering:
1: Brain Plasticity & Reconsolidation;
2: The Forgetting Curve;
3: Health & Safety Legislation;
4: Other Refresher Training Requirements;
5: HSG48.
As well as the benefits of attending a refresher training course balanced against the liabilities associated in not attending one. 
Start Time:

 

0900

– 

Finish:

 1630 Hours Approximately
Venue Location & Address
Lilleshall National Sports and Conferencing Centre
Near Newport
Shropshire
United Kingdom
TF10 9AT
If travelling to the centre using Satellite Navigation please use the alternative postcode TF10 9LQ
Course Duration
This is a one day course.
This is a recent podcast I did on the importance of mind training when dealing with conflict situations.
In it I talk about how meditation can help prevent emotional hijacking of our thinking brain by our more primitive limbic system which can trigger the fight, flight and freeze response.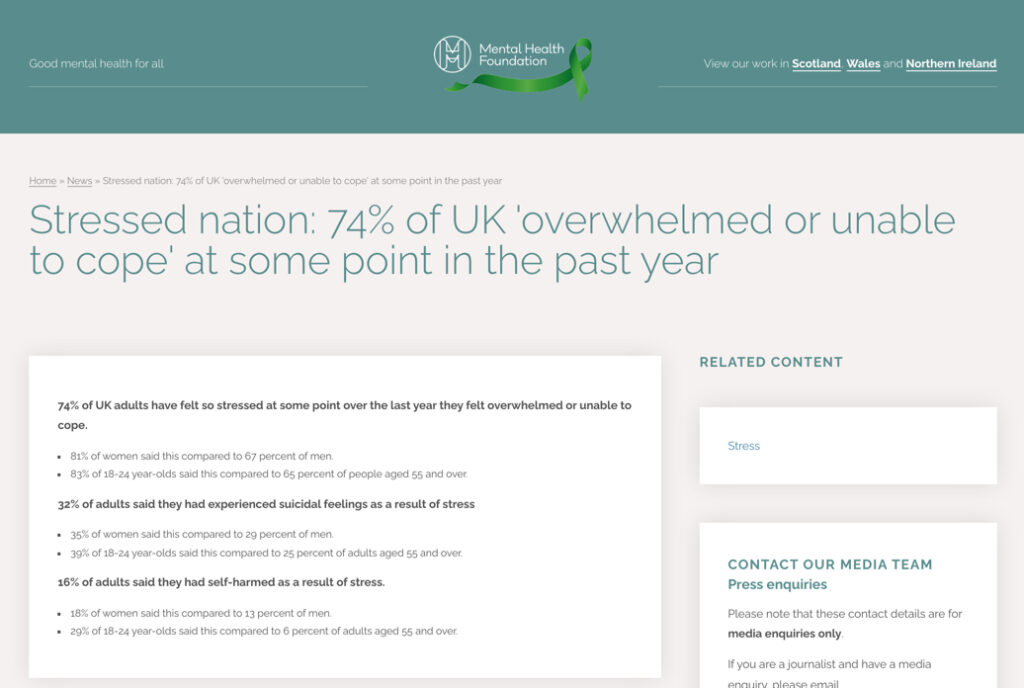 A UK-wide stress survey has found that almost three quarters of adults (74%) have at some point over the past year felt so stressed they felt overwhelmed or unable to cope.
The survey – commissioned by the Mental Health Foundation – also found that almost a third of people (32%) had experienced suicidal thoughts or feelings because of stress.
Meanwhile one sixth of people (16%) said they had self-harmed as a result of feelings of stress.
The study is believed to be the largest and most comprehensive stress survey ever carried out across the UK with 4,619 people surveyed.
During the refresher we will be running a session on how we can help you build resilience and manage stress.
Watch the following video from Bruce Lipton and you'll see why stress is so damaging to our society today.
Stress is the biggest problem for our immune system because it shuts down our immune system and makes us more prone to illness and disease. 
And one of the ways we can do this is my controlling our thoughts.
And on this refresher we'll be covering a session on how to do just that.
Mindfulness Meditation Increases Resilience
Resilience has been described as the capacity to recover quickly from difficulties, and we have all had our fair share of those during the last year.
One of the great benefits of practicing mindfulness and awareness is that we become more flexible and more resilient. 
But meditation can also be useful in more dynamic ways. Meditation can help you do more than slow down your racing thoughts-it can help you think quicker. It can help you adapt to rapidly changing circumstances. It can be a key tool in promoting resilience. Without doubt, stress reduction improves resilience.

During these refreshers I will show you the evidence behind these facts and how you can adopt simple mindful meditation practices into your training and your life.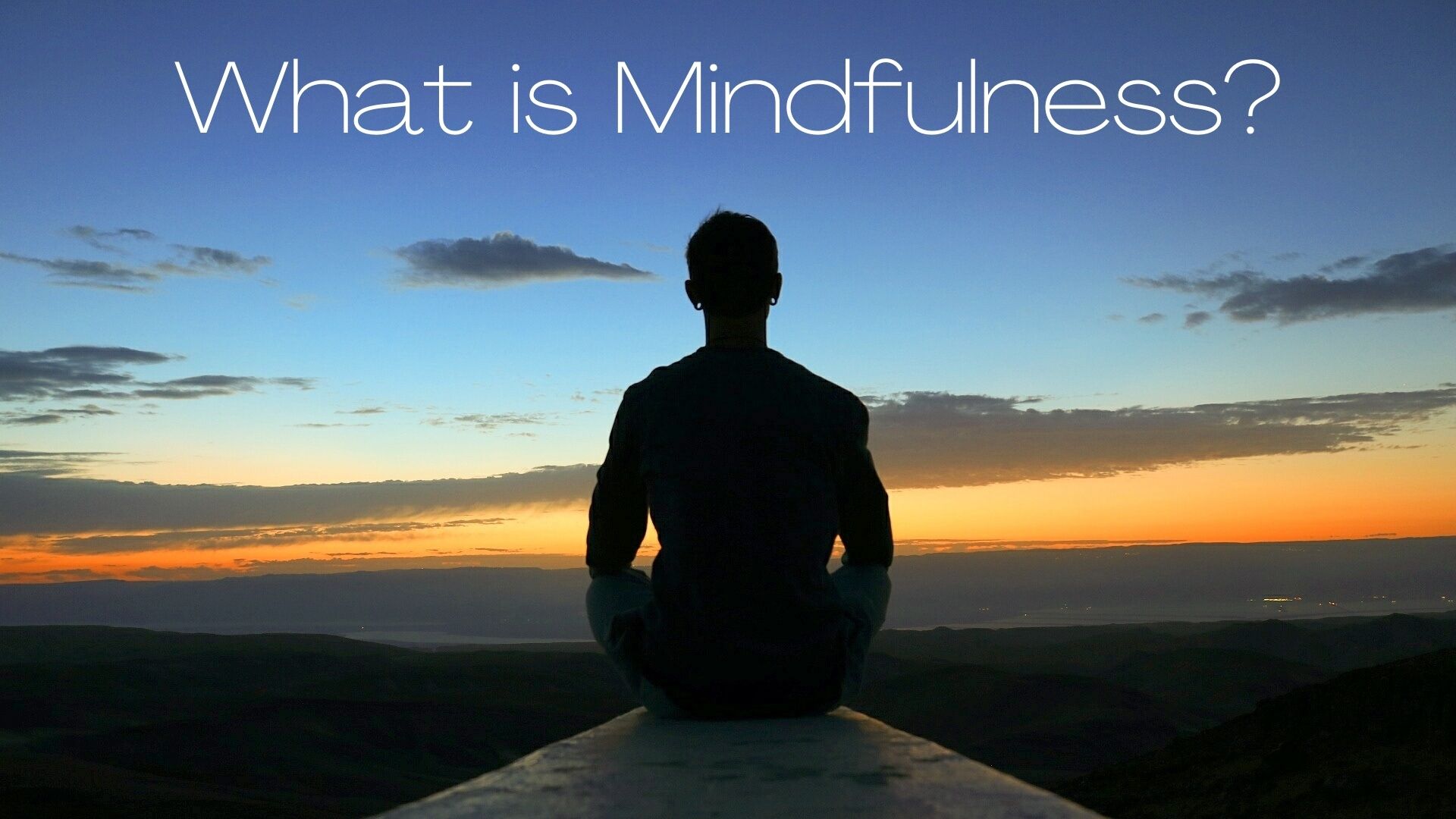 I have recently posted some articles about the benefits of mindfulness meditation.
Numerous psychological studies have shown that regular meditators are happier and more contented than average.
These are not just important results in themselves but have a huge medical significance as such positive emotions are linked to longer and healthier life
For example, meditation can stop your brain shrinking and prevent Alzheimer's disease and studies worldwide have found that meditation reduces the key indicators of chronic stress, including hypertension.
Mindfulness meditation has also been found to be effective in reducing the impact of serious conditions, such as chronic pain and cancer, and can even help to relieve drug and alcohol dependence.
Mindfulness meditation also bolsters the immune system and this helps to fight off colds, flu and other diseases.
Anxiety, depression and irritability all decrease with regular sessions of meditation.
Memory also improves, reaction times become faster and mental and physical stamina increase.
Regular meditators enjoy better and more fulfilling relationships.
But I also get asked this question – What is Mindfulness?
Mindfulness is conscious, curious, unattached, non-judgemental awareness and it could be the awareness of what is happening in the outside world or it could be awareness of what is happening in your body.
It could be awareness of your thoughts. It could be awareness of images in consciousness. It could be awareness of emotions. So when you observe without judgement that's mindfulness and it's very profound. It's the highest form of human intelligence, because in the mere observation of yourself you are observing you, your perceptions, your thoughts, your sensations, your images.
So the highest form of human intelligence is to be able to observe yourself without judging yourself and in the observation of yourself without judgement is transformation, insights, intuition, creativity, imagination, healing, self-repair, self-organization, homeostasis, the tything of your biological rhythms to the rhythms of the Universe (circadian rhythms).
It is healing, which is basically your essential state. You are a human being not a human doing.
And the best part of all is if you can breathe, you can do mindfulness meditation!
So why not do something that will help improve the quality of your life and, prevent illness and disease and make you a better person?
Why not incorporate mindfulness training as part of a resilience module in your conflict management and restraint training?
And for those of you attending our refresher courses this year, I will personally be teaching you how to do this to help you build more personal resilience.
How To Manifest Anything You Want
During a recent Quantum Thinking Training Programme I taught those attending the secret to manifesting whatever you want in your life, and I'm going to be sharing that with you on this refresher too.
The following video is an interview with Jim Carey who spoke about how he manifested $10 Million through visualisation.
This years refreshers are going to build on last years refreshers to give you more insight into the power that you possess as a phenomenal human being. 
I look forward to seeing you on one of the days.
Best Regards
Mark Dawes